LOLS it was coming!!! All my old sigs and crap. <:D I'll try to give an estimate date but uhhhhh no guarantees. @_@ (and of course, I'm doing this because I'm a failure and haven't done anything new in a while. Ughh.)
FEEL FREE TO LAUGH AT ME, for I laugh at myself. :')
< 2003 - Pre Photoshop

I had to pretty much handmake all the little details, except for the swirls.
That came from the Porcelain typeface. <:D
Not quite MS Paint, but it was some program called ImageForge

This
time I had the help of Paint Shop Pro 4.
OOOOH
Sept 2003 - Dec 2003; Brush Mania, intro to Photoshop

I whored the life out of brushes. Nothing in these sigs were made by me.
They were all composed of brushes. D: And mebbe a filtered background.

Experimenting with color and stuff I
actually
made myself.
(The dot pattern + the subtle curvy lines.)
Taken on Dec. 2oo3

wtf I'm still on in the o3 era??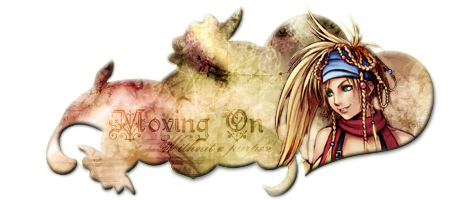 Playing with custom shapes as the canvas.
Also with more textured backgrounds.
2004 - ; Decline of brushes and rise of Large pieces!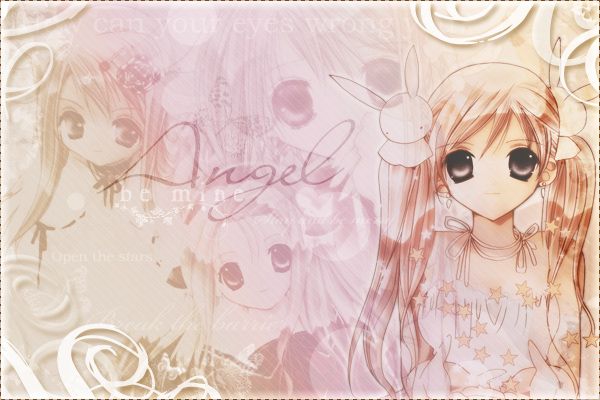 I only used two brushes that weren't mine.
Very experimental. Mainly worked on colors and type.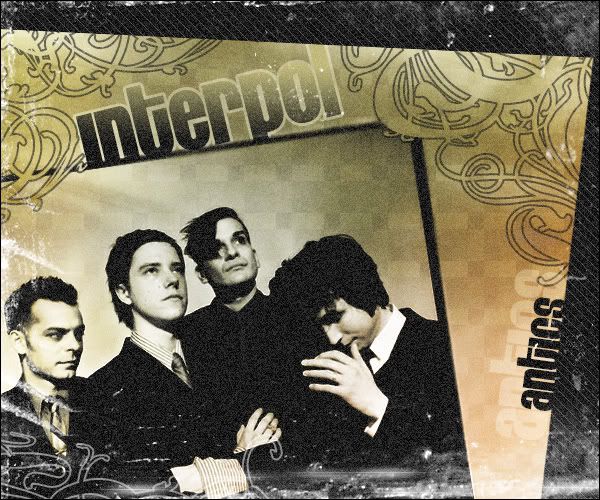 Only two brushes once again.
Worked more on composition and type design.

COMPLETELY BRUSHLESS...
for once.

Emergence of one premade brush.
More play with non-box sigs. <:D
EPIC DATE - June 2005; Livejournal boxes takes over my life.

Note; I wasn't even a part of LJ yet lols.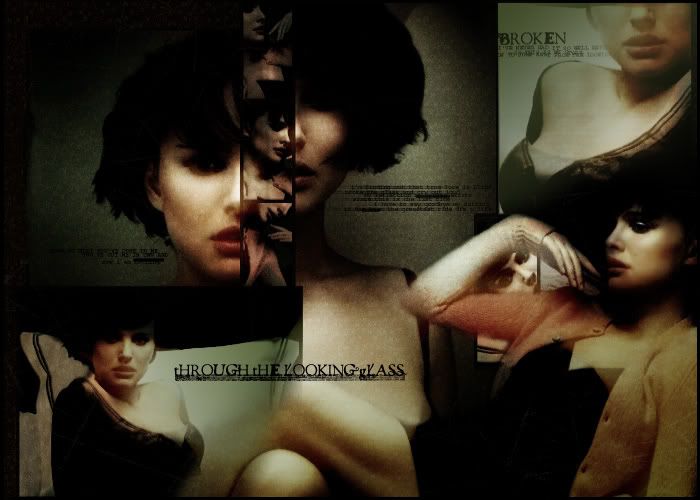 BOXESBOXESBOXES
Everywhere!!!
I don't think I used anything pre-made except for a pattern.
I was really obsessed about keeping it pre-made clean.


Earlier LJ Icons. Circa late 2005.

LJ-inspired sigs appear.

Boxy this time.

Vintage takes over my life!!!
Re-appearance of Pre-mades again.
end 2005

2006 ; Misc. stuff with no theme.



Trying out more "trendy" methods.

Little more complex on the design.
But this eventually ends lols.

I started making my own resources now.
From this moment on, started using very very little
or no pre-made brushes/patterns.
Experimentation with different designs.

Tried out a montage look with stuff I scanned.
Didn't turn out entirely right, but well enough.

More work on CYMK colors.
More experimenting.
End 2006

2007 ; um, more random stuff. Rise + Decline

literally made at the beginning of 2007 lols.
Working with more different stuff.

Color palette still stays the same or is similar.
More experimenting though.

Trying my hand at more trendier looks.

More experimentation with same colors. Ugh.
I liked working with 3d + 2d stuff though. Very fun.

Recent. Still experimenting....kinda. :\
Last thoughts : whoa. Well, compared to the creativity that I used to have....my stuff really declined ever since Studio Art maimed my ability to work small-canvas's well. I also blame college for never giving me time to work on graphics. <:D
But I had my shining moments. They're gone, but they were nice lols.
Thanks for all who looked!!
Edit
; I forgot to credit the most important people in all of this.
xinny_boy
,
paperastronauts
,
burmecia
...anybody involved in SquareInsider forums back then. (fireboy, skurai, hentai, alexa, bolang, exmachina... ) I've known you all as graphic designers since 2003!! That's pretty much the very beginning. You guys were competitive and inspirational and I appreciate it.